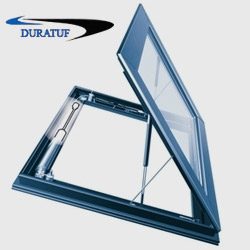 Established in 1992 in Bhadhurgarh, near Delhi, DGI is India's leading flat and curved glass producer.
We supply glass and glazing products to the automotives, security,bulletproof cars and architectural buildings both in India and Abroad under the brand name of DURATUF and DURASAFE. Duratuf Glass Industries is a Private Limited Company which is a conglomerate of four manufacturing units, One in Haryana, Two in Delhi and One in Bangalore. Mr. N.C. Gupta is the promoter and Managing Director of the company. He is a technical graduate and possesses a fine blend of techno-commercial accumenship. He is the anchor in bringing up the unit from "Nothing to something".
Ever aware of the Indian and Sub Continent market, Duratuf Glass Industries (P) Ltd. Has followed a continuous program of innovation and expansion, embracing all aspects of glass processing, and specially the need of energy efficient glasses to combat the harsh climatic environment.
Quality Assurance
SPECIAL TECHNICAL COLLABORATION has lead us to the development of a range of different combination of GLASS & Polycarbonate (MARGUARD) of GE PLASTIC USA against explosive reducing potential damage from primary blasts and since these products do not splinter they eliminate secondary damage. The complete process is carried out under controlled pressure, vacuum & temperature to give homogeneous & constant quality against entire bullet resistant system.
ISO 9001:2000
Approved by ISI and ARAI
Reg. with DGQA
R&D Deptt
Separate Q.A. Department
Registered with CIRT
Registered with DGS & D
Registered with TBRL